on Fri Nov 09, 2018 4:24 pm
Not a big issue (low priority) but probably easy to fix. The decals on the x-ray doors are mirrored.
And while were at that topic. Rotating a number is not mirroring it (which isn't a problem now but if or when the game might be rotateable.
Same with arrows. Choosing a left or right arrow does not matter, if you rotate it, it turns into a right arrow.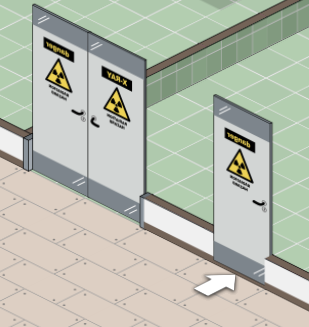 on Fri Nov 09, 2018 4:31 pm
Hello and thanks for the report - actually x rayy door inscription should not be readable at all - so we will probably replace it with some text reminding blot.

Permissions in this forum:
You
cannot
reply to topics in this forum