weikangcai

intern


Posts

: 5


Reputation

: 0


Join date

: 2021-01-19

Dear developers
      Recently I reinstalled my OS and Project Hospital and the medical equipments in the game seems very blurred (low res). In the past there's no such problem. also note the doors and walls seems ok, texts are fine. I'm not using any mod, and the game is the lasted version with all official DLCs
weikangcai

intern


Posts

: 5


Reputation

: 0


Join date

: 2021-01-19

screenshots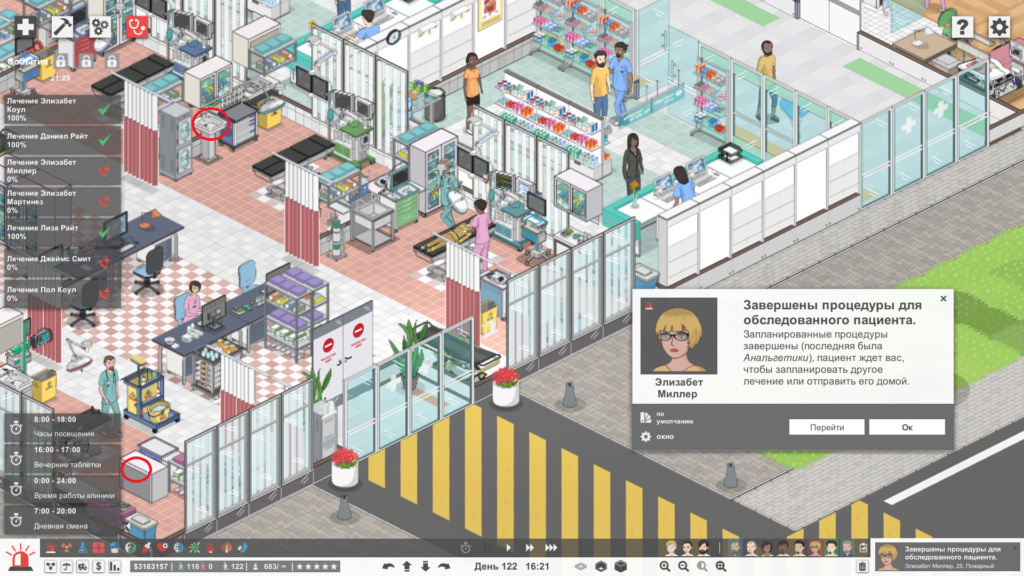 jan.oxymoron

developer


Posts

: 2197


Reputation

: 314


Join date

: 2018-03-23

Fri Feb 26, 2021 10:31 am
Hi, thanks for the message - this is how the game looks with low texture quality, you can switch it back to high in options in the main menu. Generally the low quality gets automatically set when the game starts for the first time and detects a graphics card with less than 1 GB or video memory, this is to avoid performance issues. I'm not sure if that's your case, but if you played the game with high texture quality previously without problems, of course feel free to set it back to high.
weikangcai

intern


Posts

: 5


Reputation

: 0


Join date

: 2021-01-19

Fri Feb 26, 2021 12:05 pm
problem solved, thank you!
Permissions in this forum:
You
cannot
reply to topics in this forum