iazlur

intern


Posts

: 3


Reputation

: 2


Join date

: 2021-10-04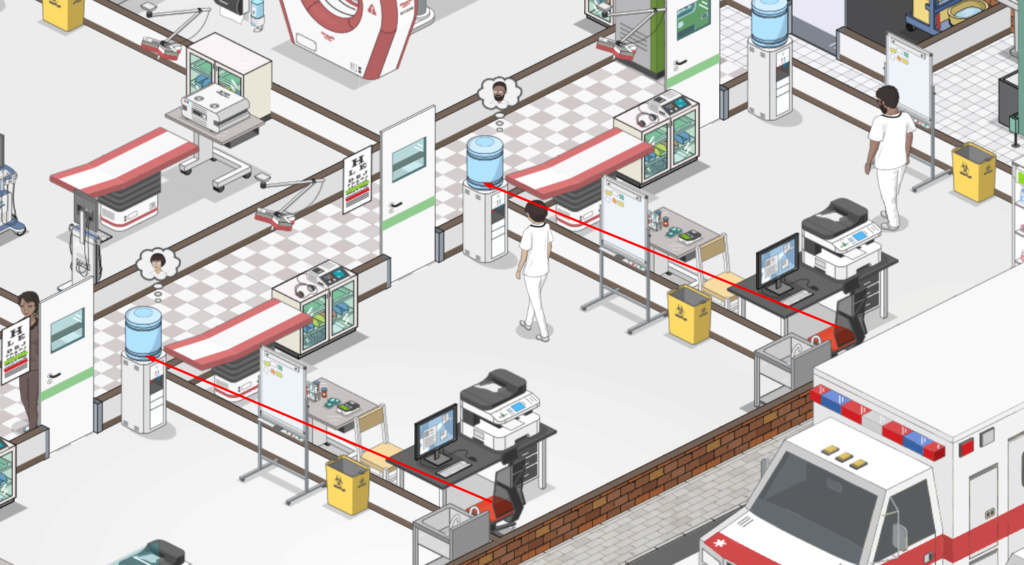 Attachments

output_log.txt

You don't have permission to download attachments.

(84 Kb) Downloaded 0 times

GrosseHospit.zip

You don't have permission to download attachments.

(1.5 Mb) Downloaded 2 times
8or8tion

intern


Posts

: 6


Reputation

: 0


Join date

: 2021-09-25

It looks like the game assigns the nearest object as the crow flies before doing routing. This is probably a programming choice to reduce the number of calculation steps in the pathfinding algorithm.
jan.oxymoron

developer


Posts

: 2237


Reputation

: 325


Join date

: 2018-03-23

Hi, thanks for spotting this! The game generally uses the path distance when evaluating which objects to use, but in this case it seems the system was still falling back to a simple geometric distance.

Let me check possible performance implications, but after quickly testing the change, it will probably make its way to the next update.

Also, it's probably worth mentioning that a similar situation can sometimes still happen when another employee decides to use an object in one of the doctor's offices (for example if they don't have one of their own), but it shouldn't be happening regularly.
Permissions in this forum:
You
cannot
reply to topics in this forum