zuaresoft

resident


Posts

: 25


Reputation

: 1


Join date

: 2018-11-06

This has already happened to me more than 6 times approximately in my 40 hours of continuous game, simply the patient arrives at the hospital, they lower it of the ambulance, once in the bed they initiate the diagnoses, and then I decided to go to the administration mode, dismissed some employees, and to leave after the administration mode and nobody wanted to attend to the patient. I tried many things like changing the department, changing the doctor who will take care of it, the only viable thing was to move the patient to another hospital (please remove the automatic mode of this option, it simply damages the gameplay a lot and removes the challenge of fighting against death of a patient, also steals the possibility of making bad decisions, leave the option so that those who want to transfer the patient do so at a cost of prestige)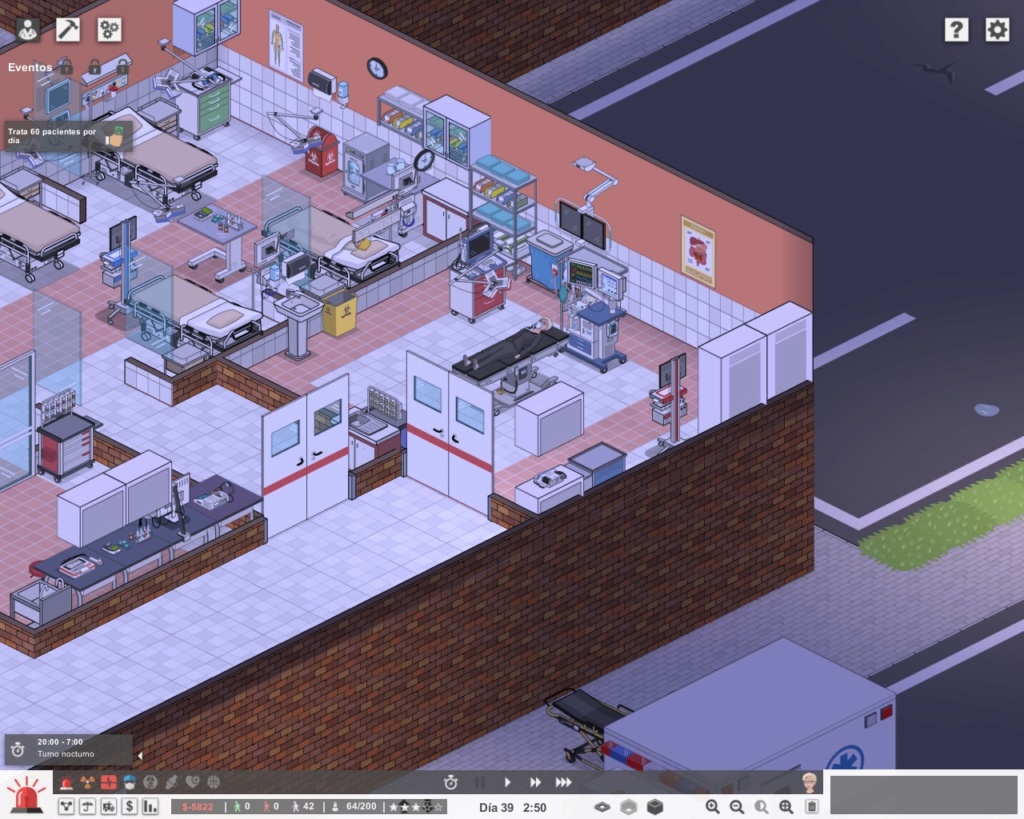 CLICK HERE to download my save, this forum has not let me upload it for the 'weight'
Sometimes this also happens with patients in general, there was a time when I had to transfer all my patients to another hospital in the observation area because none of my doctors wanted to interact with them.
I usually play up to 24 continuous and more hours on my vacations, and project hospital behaves strangely in those cases, I had a very crazy bugg where the notification window opened when you closed it almost immediately, then hit escape, enter, click, but the window opened very fast, I could not capture the bugg with images maybe I should have taken a video but I felt like I wanted to tell them.
I have a lot of things to say the next time and a lot of time right now
see you Devs.
jan.oxymoron

developer


Posts

: 2309


Reputation

: 335


Join date

: 2018-03-23

Hi, thanks for the report!
Looking at the save, this looks pretty normal, the only problem is that General Surgery (where the patients needs to be transferred) is really full. Adding two more beds to the regular ward fixes the problem.
Let me know if it doesn't help on your side!
Btw - good news, we upgraded the forum, so there should now be plenty of space for attachments.
Permissions in this forum:
You
cannot
reply to topics in this forum