zuaresoft

resident


Posts

: 25


Reputation

: 1


Join date

: 2018-11-06

Wed Nov 07, 2018 11:27 am
Hi again devs.
The patient arrived in the ambulance and was treated in the trauma room, but then another patient arrived and did not leave the ambulance so they could transfer him to the trauma room. My surprise was that the room was empty, but when I enter the administration mode it turns out that if it is occupied by the patient who had already been treated before. When I click on the image of the patient who had already been treated, they locate him in the hospitalization room and in a bed resting.
In this picture we can see the trauma room completely empty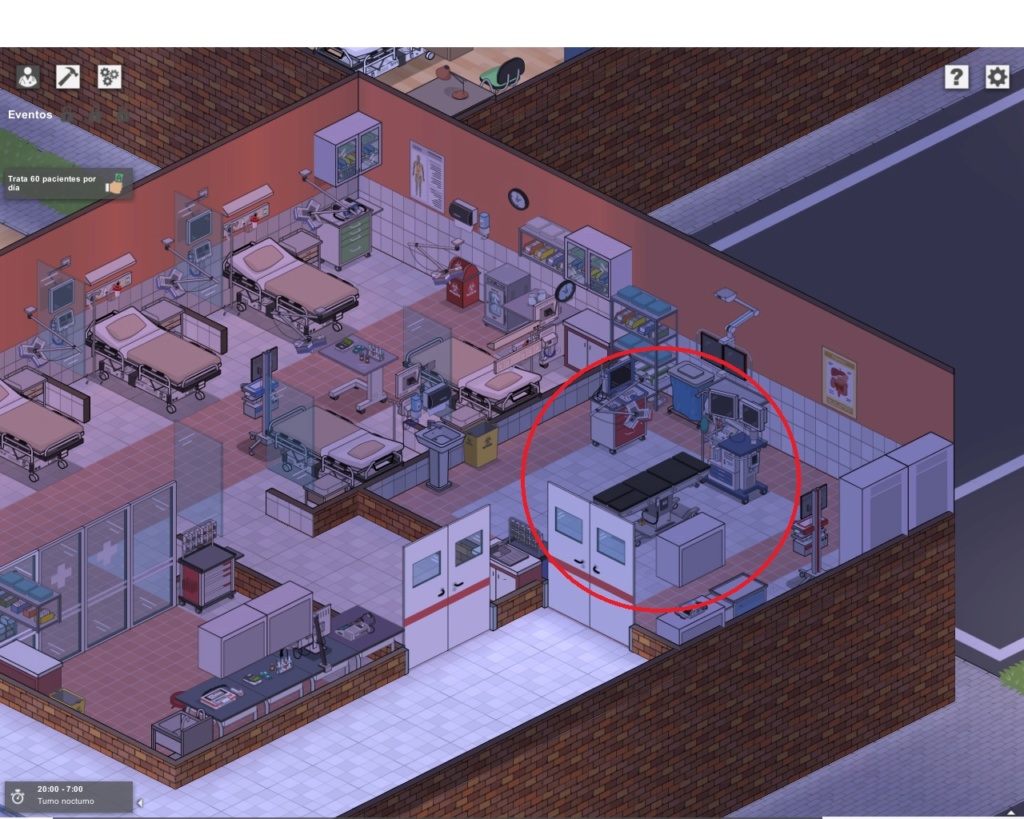 In this we can see that in the administration mode the bed is occupied by the double agent (I refer to the patient, it fits the name well)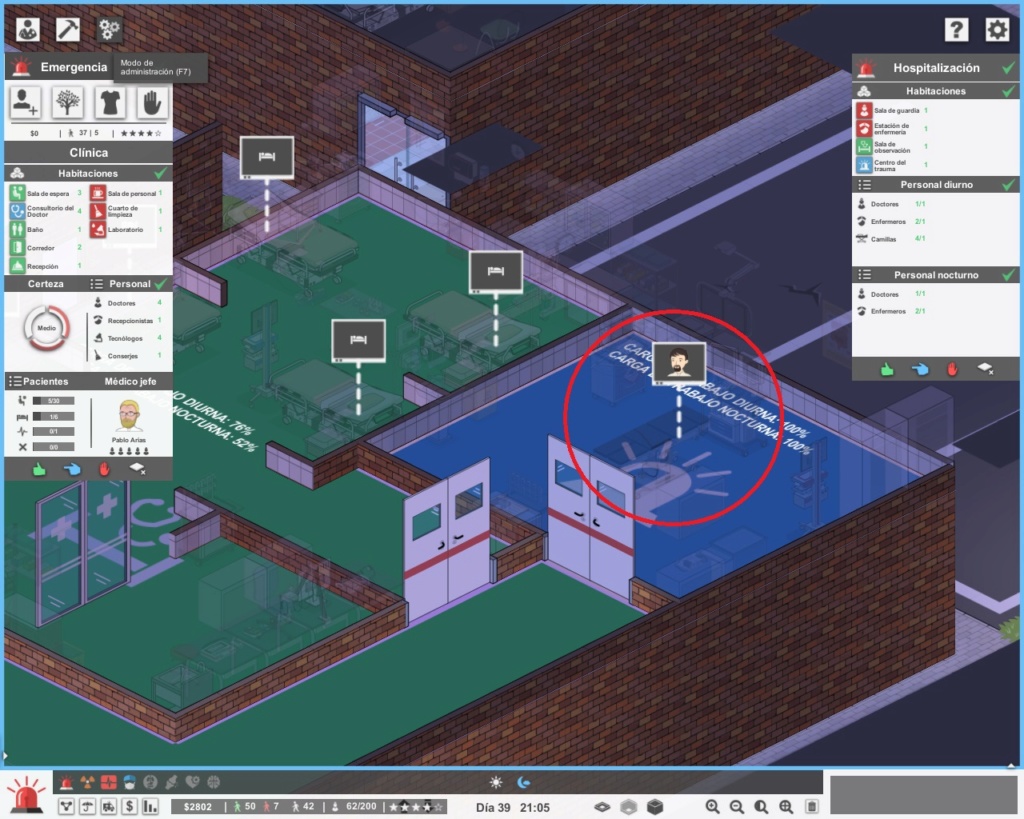 When I click on his portrait of the information sheet he takes me to his current location, that is right here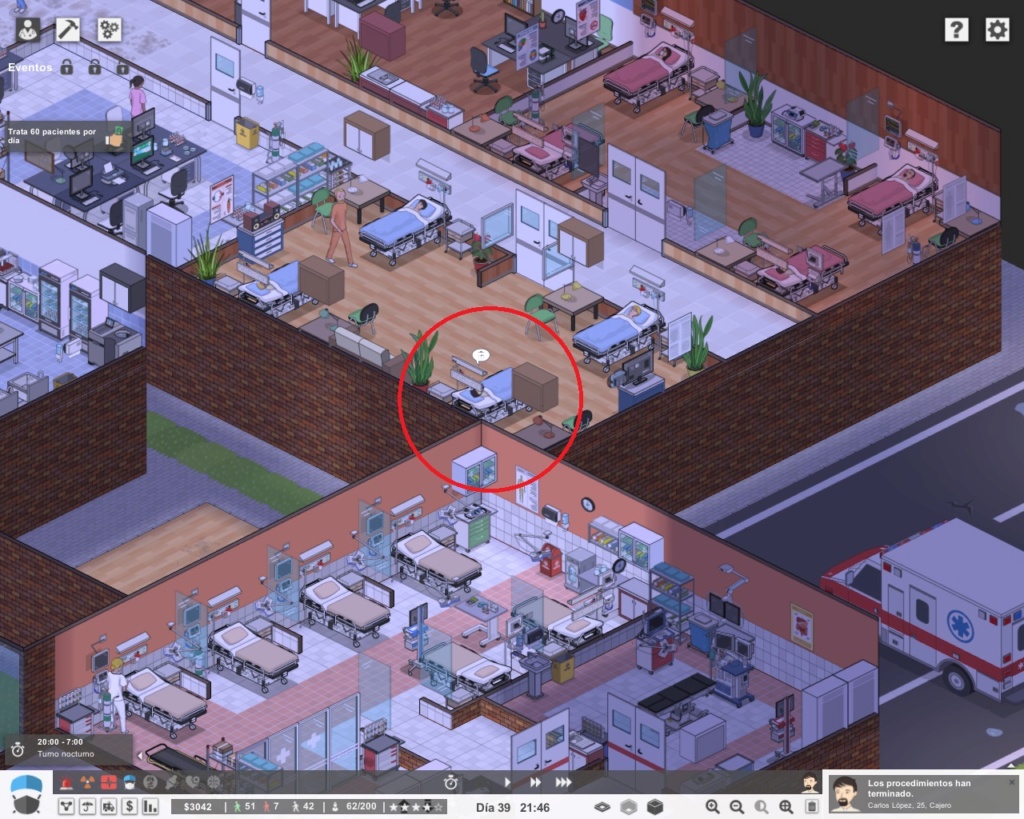 Once more in the administration mode to know if it was the patient's soul that separated from the body we noticed that yes, the patient is the same.
developers please hate the automatic mode of the option to move the patient to another hospital, it just does not give you freedom to choose if you want to try to save the patient, can you remove that and just leave the manual option¿?
CLICK HERE My save file
See you
EDIT.
When I restarted the game they moved the patient to the trauma room again as if nothing had happened, I think the error occurs when you have been playing for a long time.
igor.oxymoron

developer


Posts

: 347


Reputation

: 25


Join date

: 2018-03-23


Location

: Czech republic

Hello - thank you for the report - coul you, please, upload a saved game file and output_log of the game, when you will experience this issue?
It will be very helpful to us to analyze this issue and fix it!
Mainly we will need to talk to some patient and restrict them use of teleport and cloning
zuaresoft

resident


Posts

: 25


Reputation

: 1


Join date

: 2018-11-06

Hi devs
Here is the save file ( https://www85.zippyshare.com/v/JT82o1a3/file.html ) also the save file is near the end of the post where it says click here before EDIT.
The patient was not teleported, they took him on a stretcher to the room once I restarted the game. Good game
Permissions in this forum:
You
cannot
reply to topics in this forum