astrid2106

intern


Posts

: 3


Reputation

: 0


Join date

: 2018-11-10

1st problem:
Patients and staff get stucked in the same action or movement

For example a patient is in the bathroom and washes or dries his hands. He does the same movement five, six times before he leaves the bathroom.

I had the same problem with a doctor examing a patient, he goes to the cupboard to take something out and he needs a long time, doing the same movement on and on and on.

Nurse taking a patient on a guerney to another bed or whatever suddenly stops, and then after like 30 seconds goes on walking.

It seems to me like a memory problem, but it's not the biggest hospital, I have just added a ICU and I have about 90 people as staff.



2nd problem:
A patient was on the table in the TC, and then was waiting for a nurse to take him to surgery. Suddenly he dissappeared from the Trauma Center and got beamed to the bed on the station. It happened a few times so far.


Both bugs happened after the newest patch if I remember right.
astrid2106

intern


Posts

: 3


Reputation

: 0


Join date

: 2018-11-10

I now think it's related to a bug with the elevators. Since yesterday all kinds of staff and also some patients get stuck in elevators (I have two).
They won't leave the elevators until I delete it and make a hole in the wall.
And if they are stuck in elevator, they are missed at their workplace and this leads to all kind of happenings it seems.
Do I maybe need more elevators?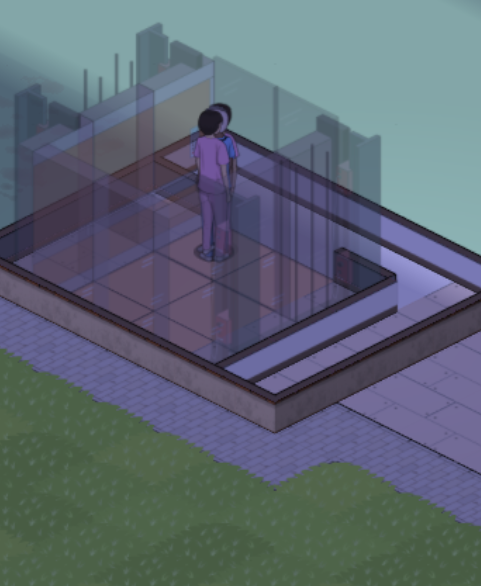 igor.oxymoron

developer


Posts

: 347


Reputation

: 25


Join date

: 2018-03-23


Location

: Czech republic

Hello everyone! Thanks for the report ! We are sorry for the inconveniences!

We will analyze this issue in the meantime.

Could you, please, upload your saved game file when experiencing this issue? It will be very helpful to us !
Permissions in this forum:
You
cannot
reply to topics in this forum