on Mon Jun 11, 2018 1:21 pm
Message reputation : 100% (5 votes)
Hi, here's a short report from the Game Access conference 2018.
First, thanks to our friends who helped us with the showcase in different ways, you know who you are!
Second, thanks to everybody who stopped by to try the game out during the two conference days! We gathered quite a bit of feedback and found some bugs that we were furiously fixing last week. We've seen a lot of first experiences with the game, which is really priceless when it comes to testing the user interface. Btw - how glad we were we brought two PCs, the word spread and on the second day we had a lot of visitors who were told by their friends to go check out that hospital game!

And to end on an even more positive note - we got nominated for two of the three prices of the indie expo - best gameplay and people's choice. Not bad among more than 50 indie projects.

And first bits of coverage (in Czech):
http://www.hrej.cz/clanky/indie-projekty-z-game-accessu-dil-i-5994/
https://www.youtube.com/watch?v=Z6SuOVV8woM
(video interview)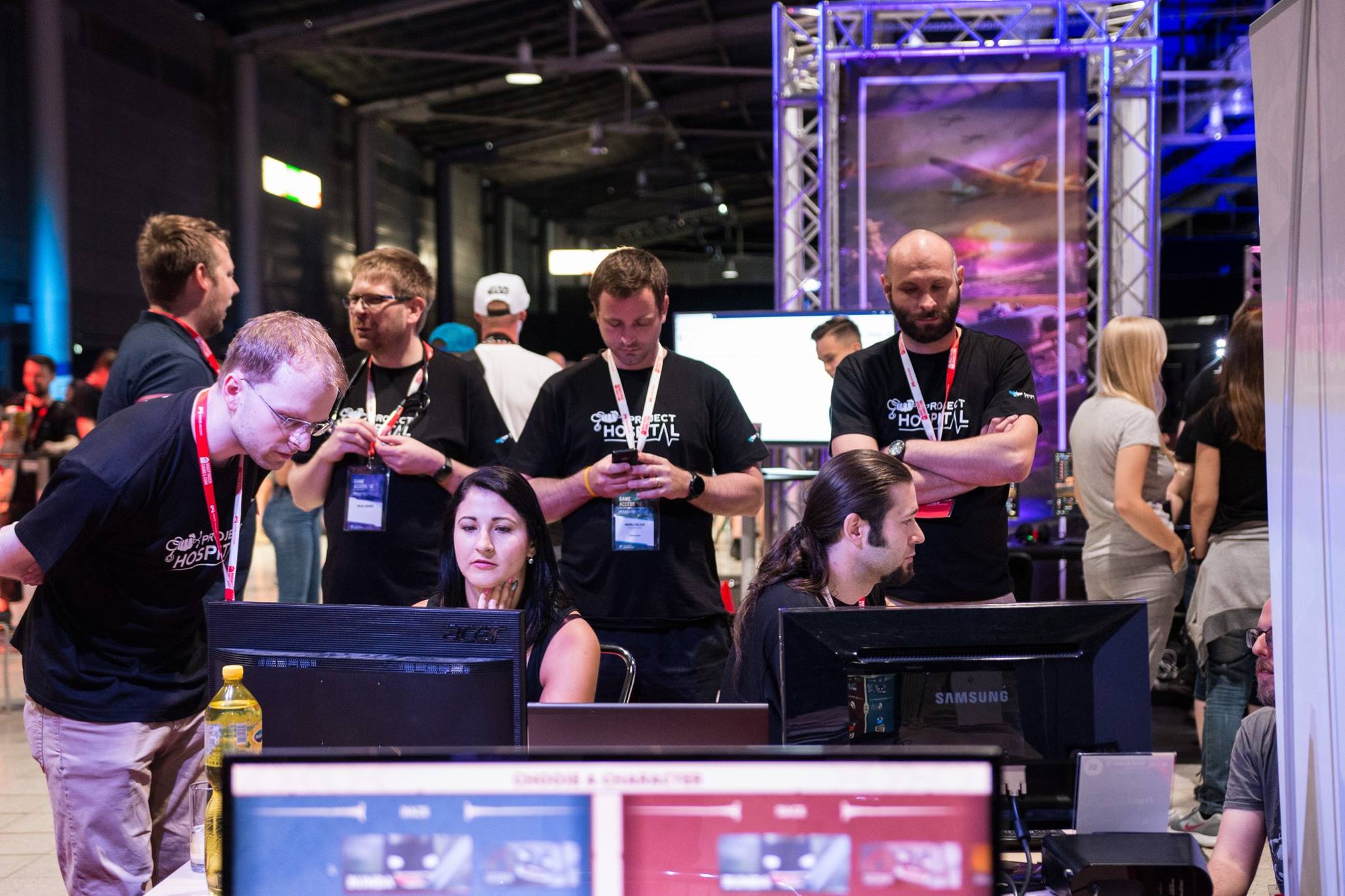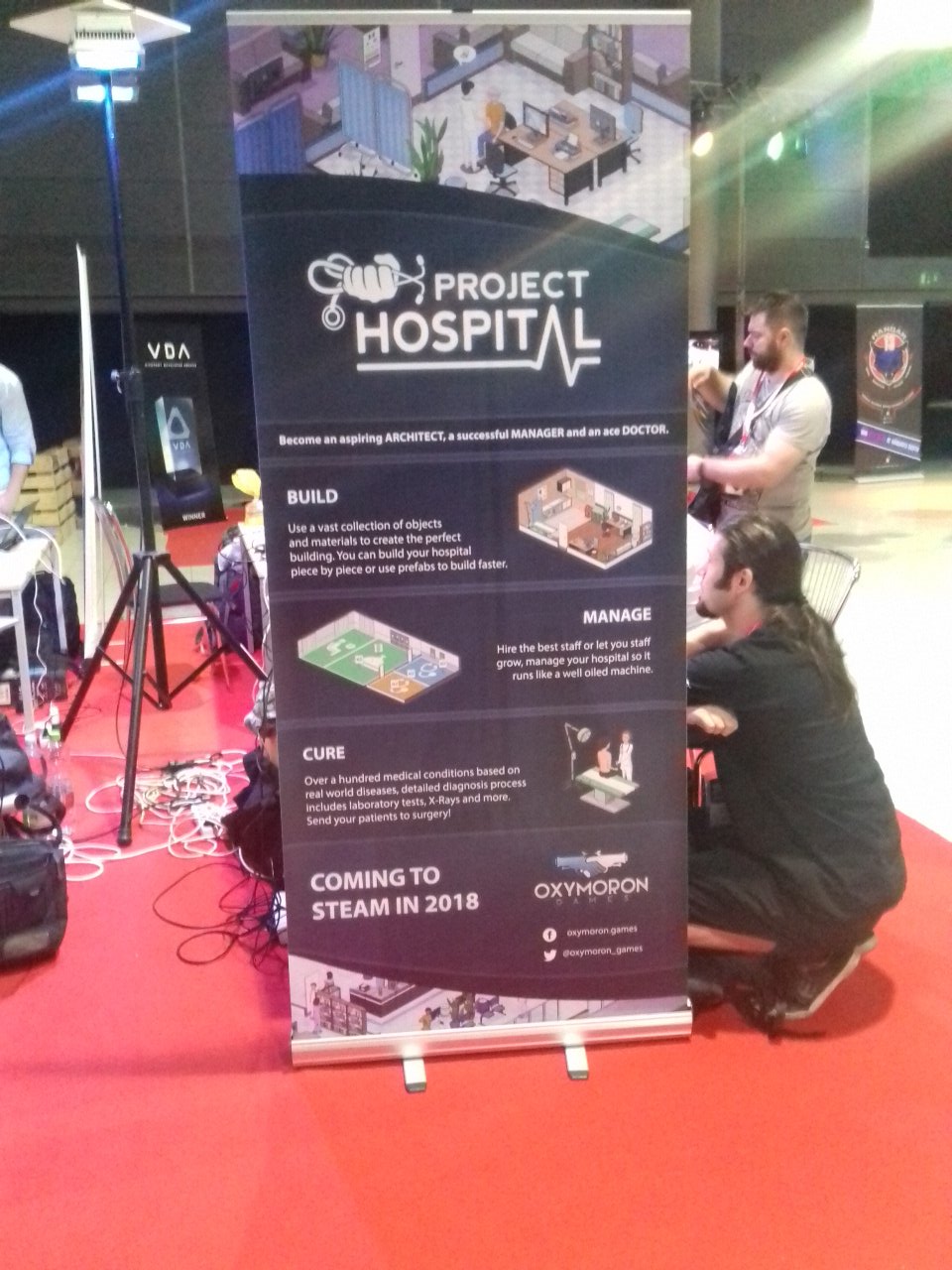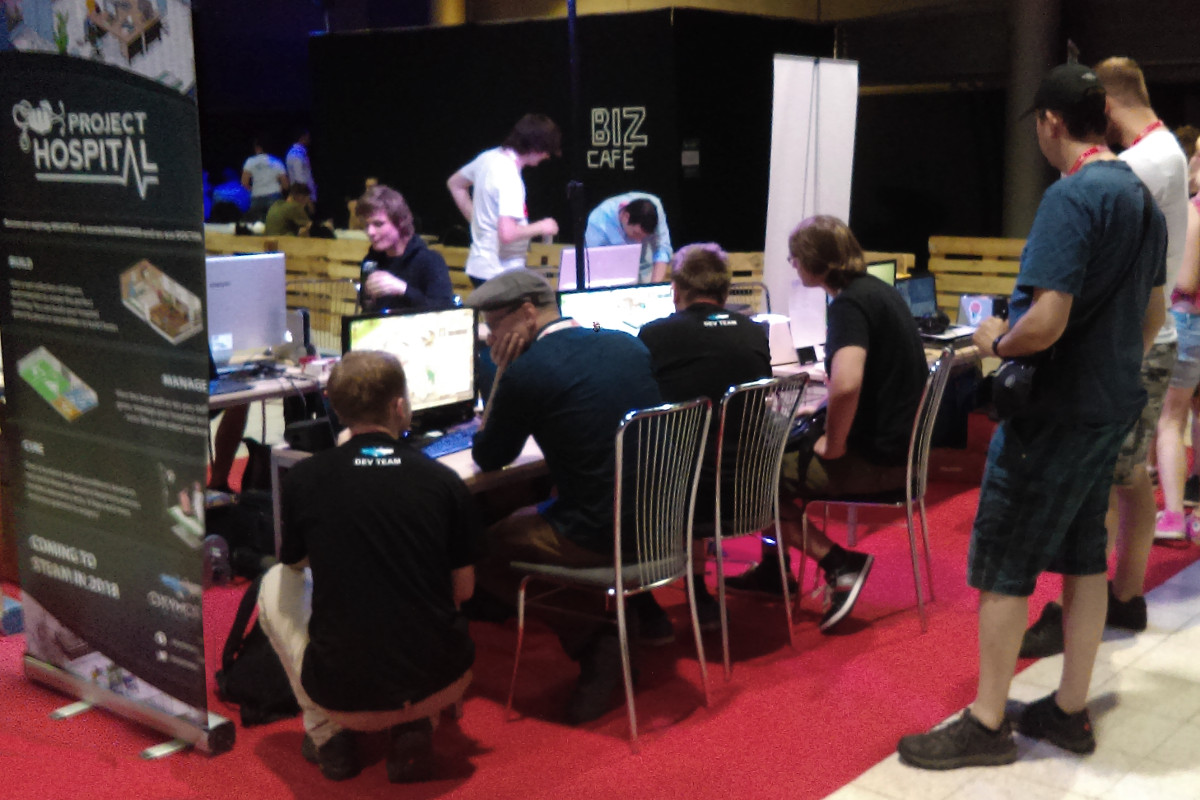 on Mon Jun 11, 2018 2:05 pm
Awesome! Glad to hear the game is getting out there and people are discovering that a great new hospital game is on the way.

on Mon Jun 11, 2018 4:02 pm
sounds a good one - i wished i was there but i hope i could come to one of demos in uk to have look
on Mon Jun 11, 2018 4:19 pm
It would be amazing a demo or gameplay at least, pleasee
on Mon Jun 11, 2018 7:36 pm
I'm very glad for you!!
Hang in there and I wish you all the best!
on Mon Jun 11, 2018 9:53 pm
on Tue Jun 12, 2018 12:08 am
Nice one on the nominations chaps! Sounds like the people who got to play test the demo you were running were enjoying it enough to spread the word, that's really encouraging to hear!
on Tue Jun 12, 2018 2:27 pm
I was right Jan!

The game is a hit and will be when it is release!

on Thu Jun 14, 2018 6:08 pm
I would have liked to test it, too, but unfortunately I did not have the time to give it a try. But at least nice to hear that it was a great success and you could take a lot of experience.
I'm so excited about what awaits us there in the fall!


Permissions in this forum:
You
cannot
reply to topics in this forum