Grisha1155

medic


Posts

: 2


Reputation

: 0


Join date

: 2018-11-04

Hi there,
I was playing campaign 1: in debt. A couple of game days in one of the patients gets a surgery at the orthopedic department. Only they all get stuck and their satisfaction goes down to zero stars. This also means all the patient waiting for surgery are leaving the hospital. I tried to reload the game but that didn't work. I also tried to fire the staff and close the department.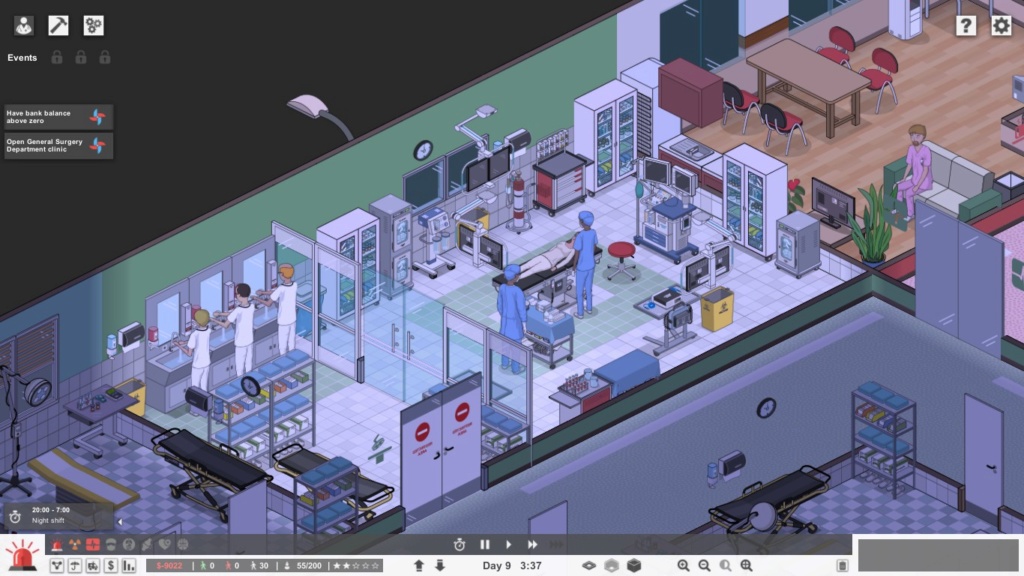 jan.oxymoron

developer


Posts

: 2309


Reputation

: 335


Join date

: 2018-03-23

Hi, thanks a lot for the report!
The log file looks clean, no errors - could you please also attach the saved game? Checking out the situation as it happens could really help! Cheers!
Grisha1155

medic


Posts

: 2


Reputation

: 0


Join date

: 2018-11-04

ondrej.oxymoron

developer


Posts

: 605


Reputation

: 55


Join date

: 2018-03-23

Grisha1155 wrote:Here is the file
Hi, thank you so much for the save file and sorry for the late response. Good news is that this issue has been fixed in one of our patches and should not happen again after you download the latest version of the game. Unfortunately the save cannot be saved in this state and we are sorry for the inconvenience. Have a great day
Permissions in this forum:
You
cannot
reply to topics in this forum