Tifraid

medic


Posts

: 2


Reputation

: 0


Join date

: 2020-06-20

Sun Jun 21, 2020 11:03 am
Bonjour,
Après avoir tout essayé au niveau des résolutions possible, les textes ne changent pas, seulement  interface du début.
Il m'est impossible de jouer avec une taille de texte aussi petite. J 'ai modifié les résolutions au départ ainsi que l 'interface en jeu mais ça ne s'améliore pas
Pour information je suis en 3840x2160 avec un écran de 55".
Que faut-il faire svp?
Hello,
After all tried in terms of possible solutions, the texts do not change, the only way of interface of dislocation.
I can't play with such a small text size. I've changed the solutions in the department and the fasting interface, but it didn't happen.
I'm in 3840x2160 with a 55 screen."
What are you doing?
jan.oxymoron

developer


Posts

: 2309


Reputation

: 335


Join date

: 2018-03-23

Mon Jun 22, 2020 11:34 am
Hi, thanks for the message! When playing in 4K, if you adjust the UI scale sliders in options to the maximum value, the UI and text should get as big as possible so the main windows still fit on screen. I'm attaching a couple of screenshots from the same resolution - does it look different on your side?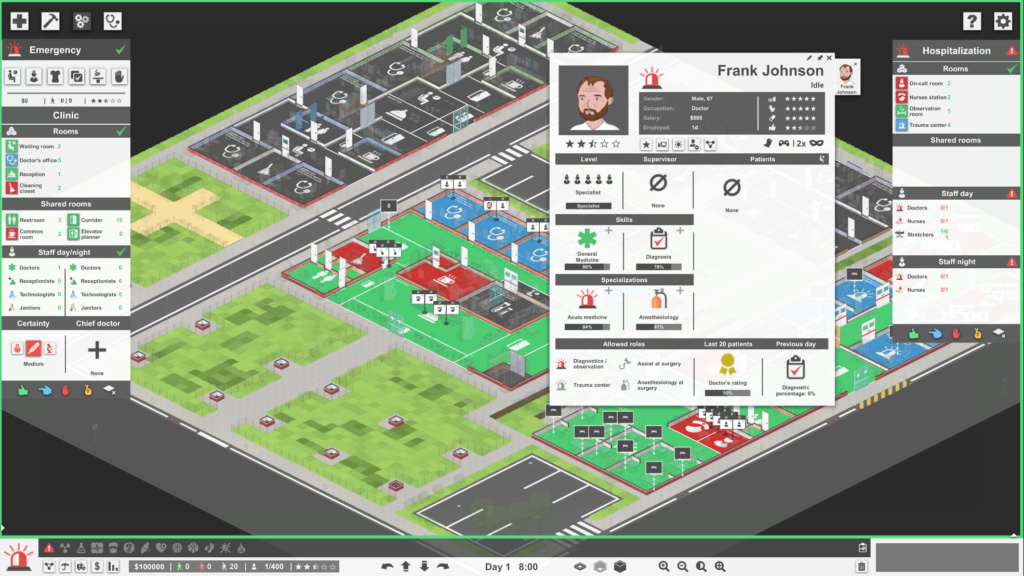 Tifraid

medic


Posts

: 2


Reputation

: 0


Join date

: 2020-06-20

yes, I have the same display, but it doesn't change the size of windows in the game. Zoom doesn't apply, so I can read I have to start at 1 m from the screen. I'm at 2.50 and I don't see anything. On other games I can better zoom your game is unbearable like this.
is an update scheduled?
I spent two hours trying to parameter without playing...
jan.oxymoron

developer


Posts

: 2309


Reputation

: 335


Join date

: 2018-03-23

Hi, thanks for details - do I understand correctly that when you set the slider to maximum, you're seeing the same size of the text/windows as in the screenshot I posted (but it's still too small for you because of your screen setup)? We can probably still extend the range of the slider a bit, but we'll need to be careful not to affect it for lower resolutions.
Permissions in this forum:
You
cannot
reply to topics in this forum