angellayne

intern


Posts

: 5


Reputation

: 0


Join date

: 2021-01-03

Mon Jan 04, 2021 12:34 am
I have a patient, a doctor, a nurse, and an ambulance driver all stuck.  Not sure of the cause. This seemed to happen after I built a section that was not related to the Emergency Trauma room where the staff is located. Here are the screenshots and the forum will not let me upload the game files I will try a separate post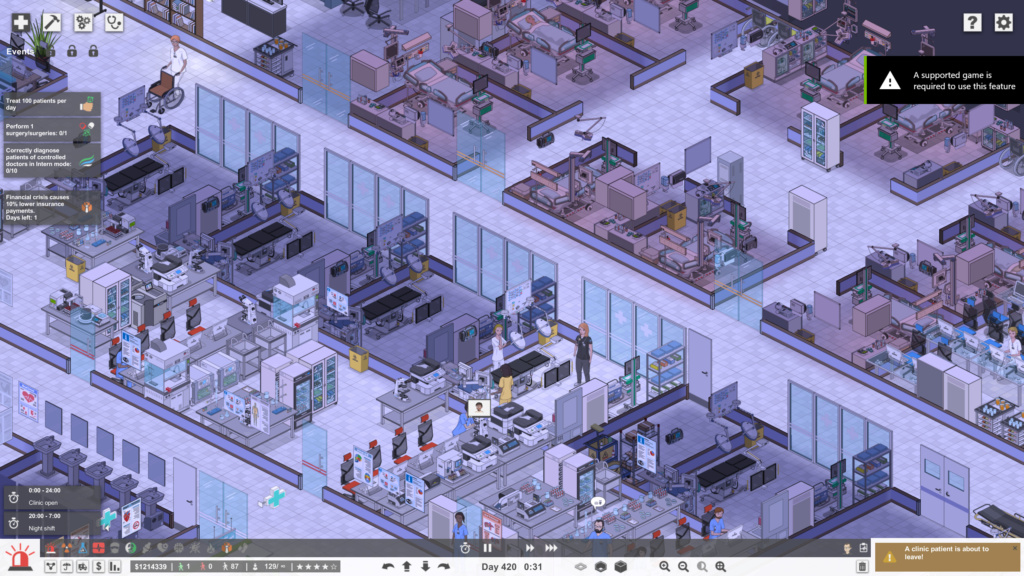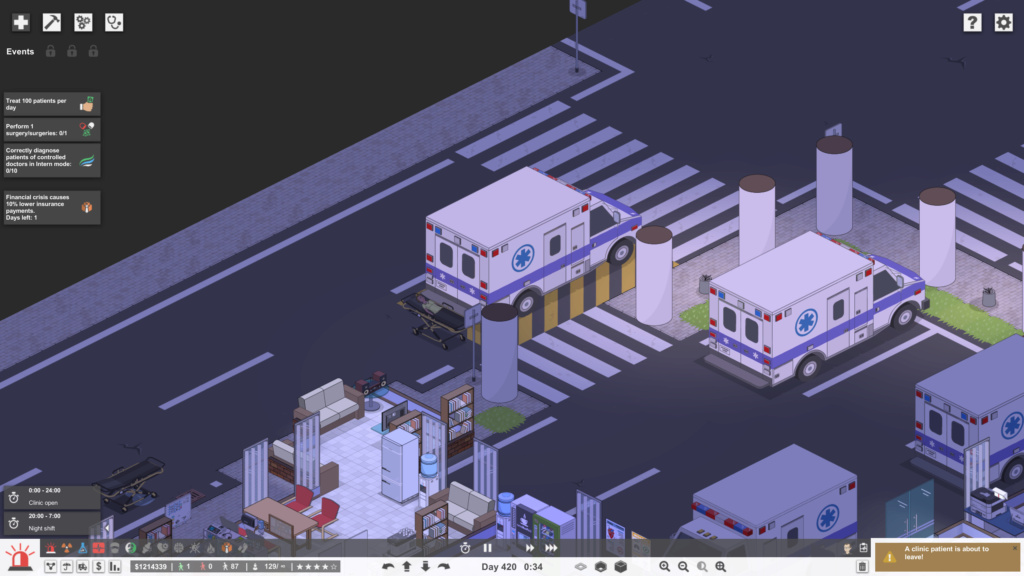 angellayne

intern


Posts

: 5


Reputation

: 0


Join date

: 2021-01-03

Mon Jan 04, 2021 12:44 am
Main Error Video



Steam After exiting from Game to Desktop


The Forum Won't let me post the Game and log files even though they are well below the 29Mb Limit. So I will reply with a dropbox link when I get a chance to make it.
angellayne

intern


Posts

: 5


Reputation

: 0


Join date

: 2021-01-03

Mon Jan 04, 2021 12:59 am
Here is the link for the game files "1drv.ms/u/s!AigEdxO-FSETgYVsFu9THb-leRfBrA?e=UGxmY9". Again the forum will not let a new member to an embedded hyperlink so you'll have to copy and paste to get the files that are needed. You will of course need to put the https tag in front of that
 Apologies for the three separate posts...
jan.oxymoron

developer


Posts

: 2309


Reputation

: 335


Join date

: 2018-03-23

Mon Jan 04, 2021 12:51 pm
Hi, thanks for the report - it looks like something went wrong with the stretchers spawned with the ambulance - could you try the attached fixed save and check it works as expected?
I'm not sure if we will be able to figure out the exact cause (maybe related to the ambulance unload zone at the same position as the parking exit), but we should be able to include a hotfix in the next patch so things will get automatically unstuck if this ever happens again.
(In the meantime we managed to free up some space on the forum, so it should be possible to attach files normally again, sorry for having to work around this).
Attachments

Error 01 fixed.zip

You don't have permission to download attachments.

(3.3 Mb) Downloaded 5 times
angellayne

intern


Posts

: 5


Reputation

: 0


Join date

: 2021-01-03

Tue Jan 05, 2021 12:40 am
Thank you very much! I was not expecting that you would fix the game file. I just wanted you to be aware of the bug
You guys are great!!
Permissions in this forum:
You
cannot
reply to topics in this forum