on Thu May 24, 2018 12:54 am
Will there be wards, for extended stays? Different shifts for that matter.

By the way I'm really looking forward to this game. From the looks of it, it has a more serious flavour, which is very welcome.
on Thu May 24, 2018 2:48 pm
An impatient ward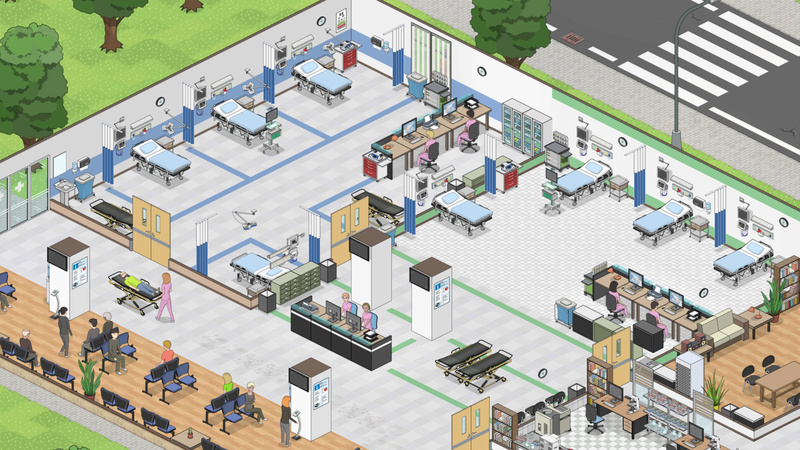 Observation unit
And an intensive care unit!
We're getting wards alright

The developers have stated before that hospitalizing patients will be a feature of this game!
Regarding shifts;
jan.oxymoron wrote:
1) The way shifts work is you hire staff separately for dayshift/nightshift, but you can also transfer your employees between shifts if needed - so you can actually tell your residents that they're working night shift right before the day shift ends. I don't expect they'll be very happy though.
on Thu May 24, 2018 10:12 pm

Permissions in this forum:
You
cannot
reply to topics in this forum